STICHTING NATIONAAL MUSEUM VAN WERELDCULTUREN

The Stichting Nationaal Museum van Wereldculturen (National Museum of World Cultures) is founded as the combination of the Tropenmuseum (Amsterdam), Museum Volkenkunde (Leiden) and Afrika Museum (Berg en Dal) on 1 April 2014. Within this combination an important new and exciting research center of international top quality was founded. The museum's Research Center for Material Culture (RCMC) serves as a focal point for research on ethnographic collections in the Netherlands.
Research is one of the core functions of the museum, providing the basis for the museum's acquisitions, publications, exhibitions, collections care and management, and public programmes. The museum's RCMC is a center for interdisciplinary research (anthropology, art history, history, archaeology, cultural studies, and critical museology) with a distinctively material culture orientation. Our research projects and programmes are based on our internationally renowned collections of over 376,000 objects cataloguing the diversity of world cultures, and almost 1,000,000 photographs, in relation to the national and global histories of which they are a part, and to the contemporary questions around issues of heritage, cultural identity and belonging that they raise.
RCMC fosters the development of innovative and critical approaches to understanding, interpreting and displaying our collections; we encourage the development of new strategies for their proper care and preservation; and contribute to the development of state-of-the-art approaches to engaging various audiences both locally and internationally through collections-based research and programming.
In pursuing these activities, the RCMC is committed to research at the highest academic standard, while promoting the widest possible accessibility to the knowledge we generate. The Center functions as a node in national and international networks of researchers. It fosters research collaborations with individuals and institutions, both locally and globally, through funded research projects, a fellowship and residency programme, and through a lively programme of public conferences, workshops and lectures.
Web site: www.materialculture.nl
ROLE IN THE PROJECT
Within RICHES, the museum's RCMC is a partner of the project. In this regard, the museum takes part in the scientific activities, as well as in the preparation and execution of the co-creation sessions with stakeholder communities. It also contributes to the organisation of the educational and awareness-raising activities/events foreseen in the project.
CONTACT PEOPLE
​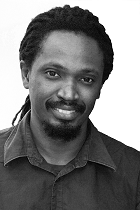 Wayne Modest (Head of the Research Center for Material Culture at the Nationaal Museum van Wereldculturen), wayne.modest@wereldculturen.nl